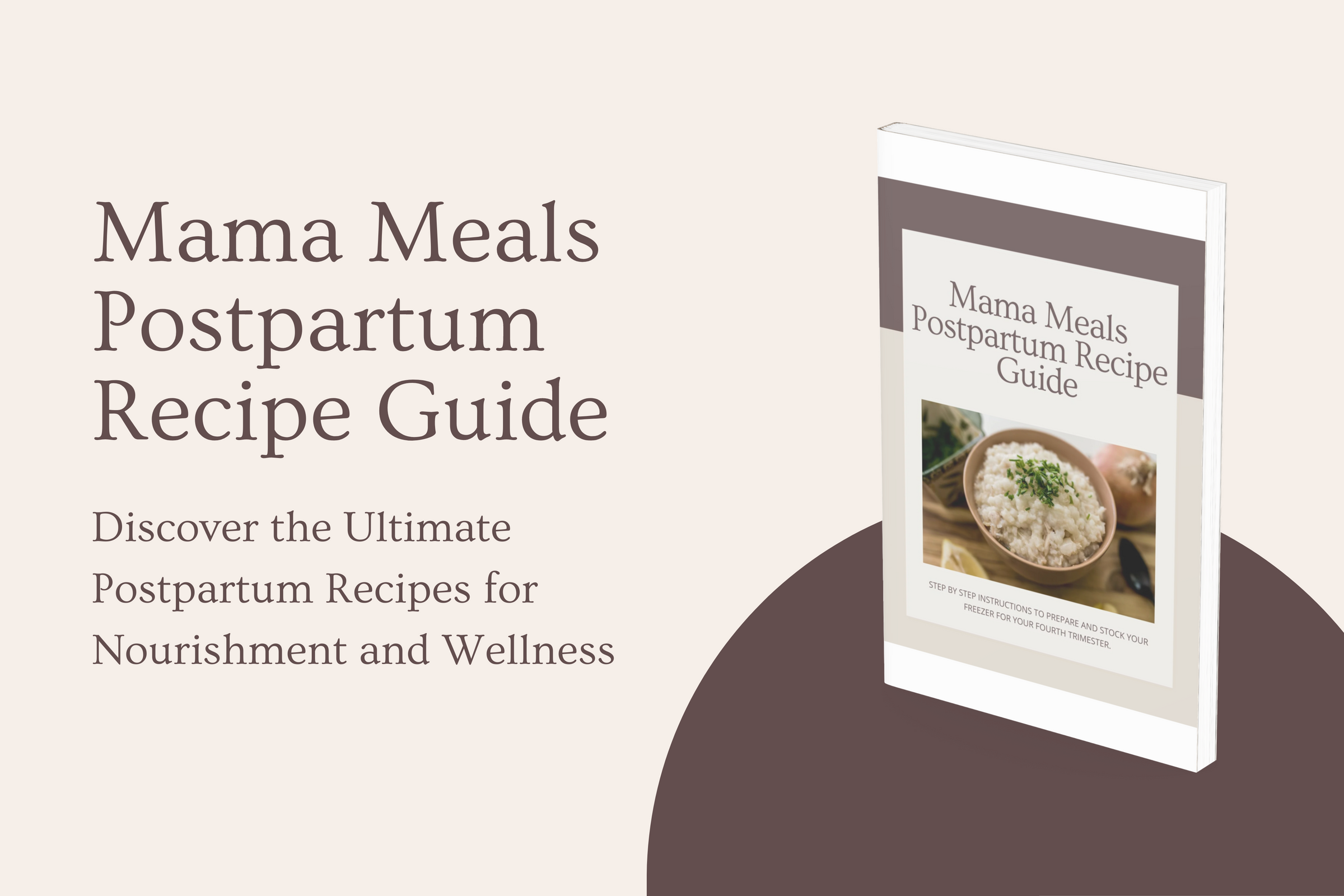 Set Yourself Up for Healing, Mama
Welcoming your little bundle of joy into the world is a beautiful experience, but hardly anyone talks about how the postpartum period can be, well… sort of ugly. Between constantly changing dressings and dirty diapers, washing endless dishes and laundry, and feeding your new baby, it can be challenging to care for yourself. But eating well and nourishing your body doesn't have to take a back seat during this crucial time for healing. That's why we created our Mama Meals Postpartum Recipe Guide, your secret weapon for fourth trimester well-being! Adjusting to your new life while prioritizing health is possible, and we want to help you achieve this balance with our warming and healing postpartum recipes!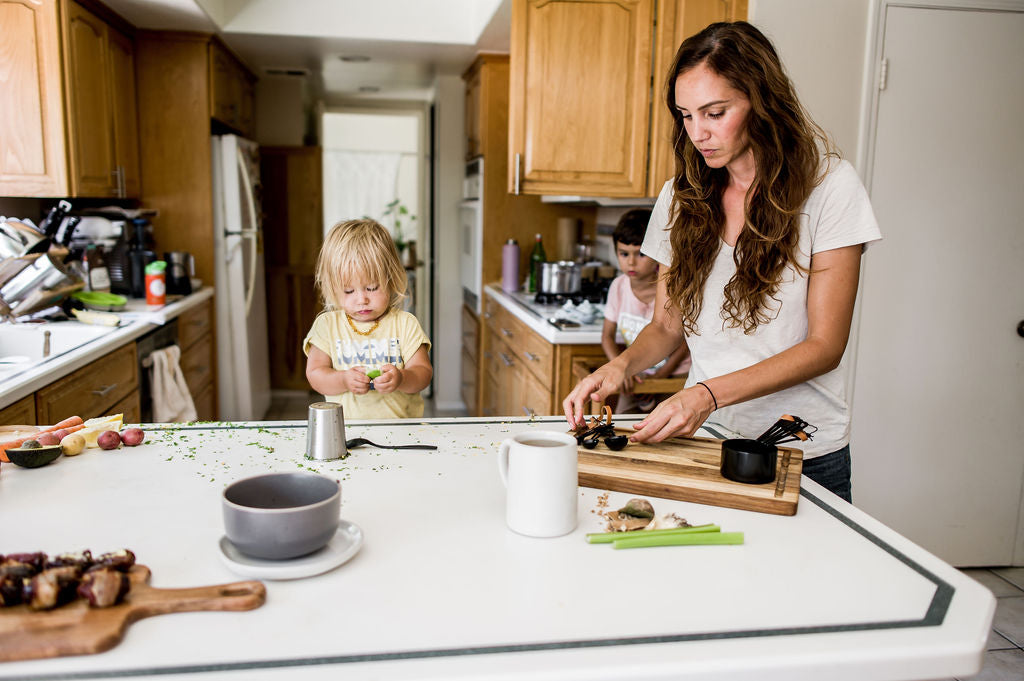 Promote Physical, Emotional, and Spiritual Postpartum Healing
with Our Simple, Delicious, and Nutritious Postpartum Recipes 
(Plus Resources and Tips!)
Empower Your Postpartum Recovery
Your body has gone through a lot during pregnancy and childbirth, and you're eager to get back to feeling like yourself again. Our Postpartum Recipe Guide is thoughtfully crafted using ancestral principles from Chinese medicine, Ayurveda, and Weston A. Price and approved by experienced nutritionists and postpartum experts to provide your body with the essential nutrients needed for a smooth recovery. With Mama Meals, you'll experience:
✓ Faster Healing: Our nutrient-rich recipes promote tissue repair and support a speedy postpartum recovery, helping you feel your best in no time.
✓ Increased Energy: Sleepless nights and round-the-clock baby care can leave you feeling drained. Our recipes are packed with energy-boosting ingredients to keep you going throughout the day.
✓ Hormonal Balance: Postpartum hormones can be unpredictable. Our recipes include ingredients known to help balance hormones, body, and mind.
Bond With Loved Ones Through Meals
Food has the remarkable ability to bring people together (and nothing says "I love you" like a home cooked meal!) Create cherished memories with your family during this special time through delicious, healing meals. Our Postpartum Recipe Guide is more than just a list of dishes; it's a way to:
Connect with Your Loved Ones: Create these wholesome meals with your partner, family, and friends... or allow them to do all of the cooking while you put your feet up (you deserve it!)
Savor Every Moment: As a new mom, your time is precious. Our easy-to-follow recipes save you time in the kitchen, allowing you to focus on what truly matters – bonding with your baby and caring for yourself
Indulge in Flavor and Nutrition
Mama Meals Postpartum Recipe Guide is brimming with diverse and delectable recipes carefully curated to cater to your unique postpartum needs. Inside you'll discover:
✓ Nourishing Soups: Warm and comforting soups infused with healing ingredients that soothe the body and soul.
✓ Nutrient-Packed Bowls: Quick and delicious meals packed with essential vitamins and minerals to support postpartum healing.
✓ Satisfying Snacks: Healthy and satisfying snacks to keep hunger at bay during busy days of baby care.
✓ Rejuvenating Teas: Relaxing and rejuvenating herbal teas promote calmness and reduce stress.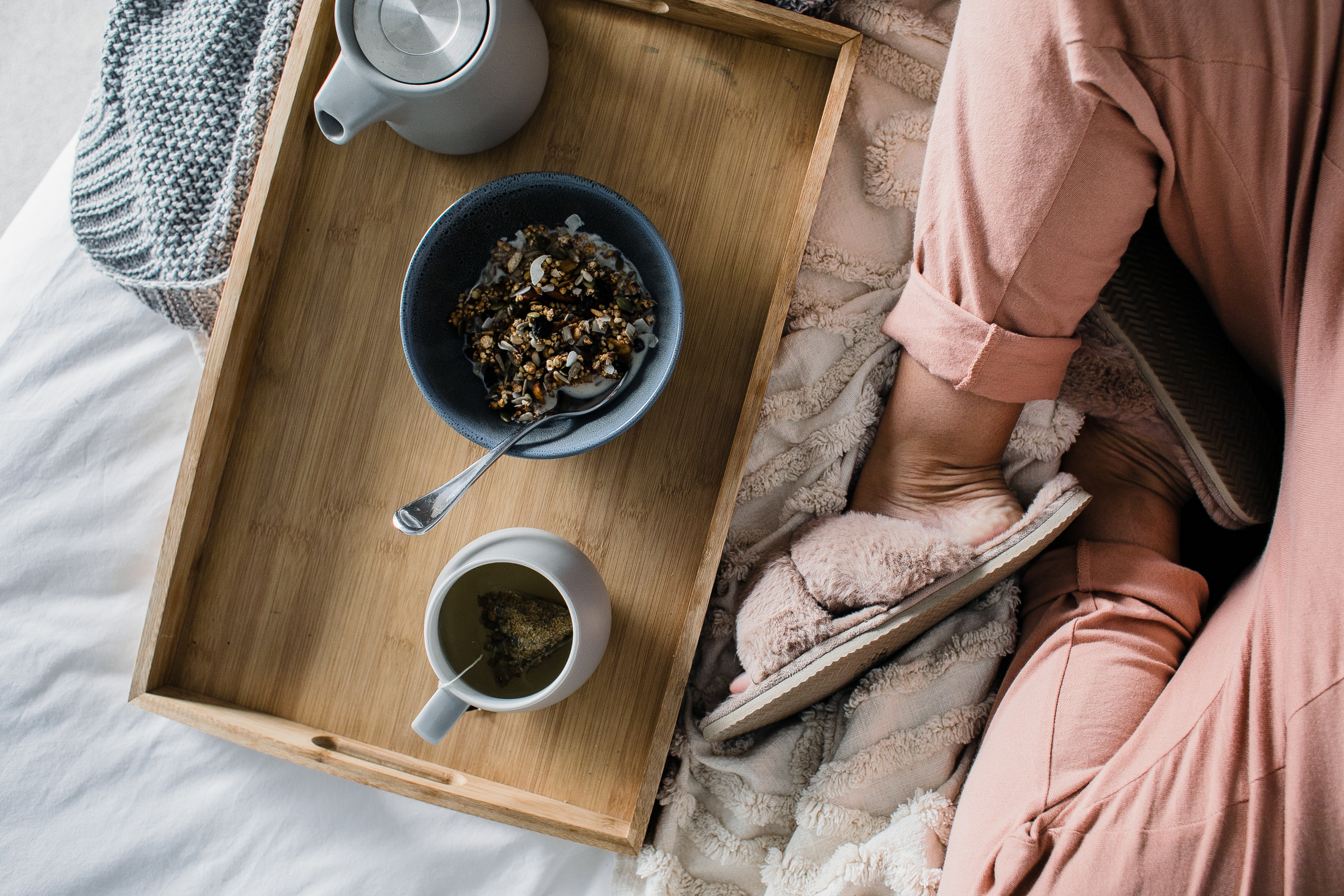 Delicious, Healing Postpartum Meals Await You
Invest in your postpartum well-being and experience the joy of nourishing yourself and your little one. Join the countless happy and thriving moms who have transformed their postpartum journey with Mama Meals Postpartum Recipe Guide!
★★★★★

BEST POSTPARTUM RESOURCE!

This resource is 100% worth it! I am having so much fun stocking my freezer myself! Looking forward to eating the nourishing and warming meals! It even tells you what containers they recommend and how to defrost and reheat! Love love love!! Pictured is my blueberry/banana chia oatmeal congee!

Andrea M
★★★★★

Simply fantastic!!

I was fortunate to run across your site while searching for resources for a prenatal patient of mine. I was so excited to share your service with her! As a result of finding you, I reached out to family and friends, and we bought your hungry mama package for my daughter and her partner. Your customer service was exceptional! Communication via email was so quick, which helped incredibly when she was in prodromal labor and we were having to focus on her care. It meant the world, how easily you responded and offered to help expedite shipping, etc. I am in awe of your attention to your customers needs!

The meals themselves are delicious! It has been so incredibly helpful to have all directions on preparing them, and the sizing is perfect for the meals... adding the bone broth, chicken stock or oat milk, we were feeding 3 adults with each serving! It's a great feeling as a mother to know the integrity you put into preparing these pure, nutrient dense foods for post partum mamas! I have been a health care practitioner for 25 years, specializing in prenatal, post partum and infant care. I am VERY conscientious about which products, foods, etc I recommend for my patients. I have already recommended you to so many people. I have complete confidence in the quality and service you offer!  
All the very very best with your business. May you grow, thrive and feel the fulfillment that comes with living and working from your heart! Thank you for all you do for these mamas and couples!

M. M.
★★★★★

Best Postpartum Gift Ever

These recipes have been everything for baby #3! Started making them in the weeks prepping for his arrival and they were all so nourishing and soul filling! We welcomed our little guy fast and furious style at home and had all the nourishment prepped for my first post birth meal. Mother's nourishment and care is such a missing link in todays societal norm, so grateful for Holly and Mama Meals working so hard to break this chain and bring us home to tradition. 🖤

Jenna Beaty