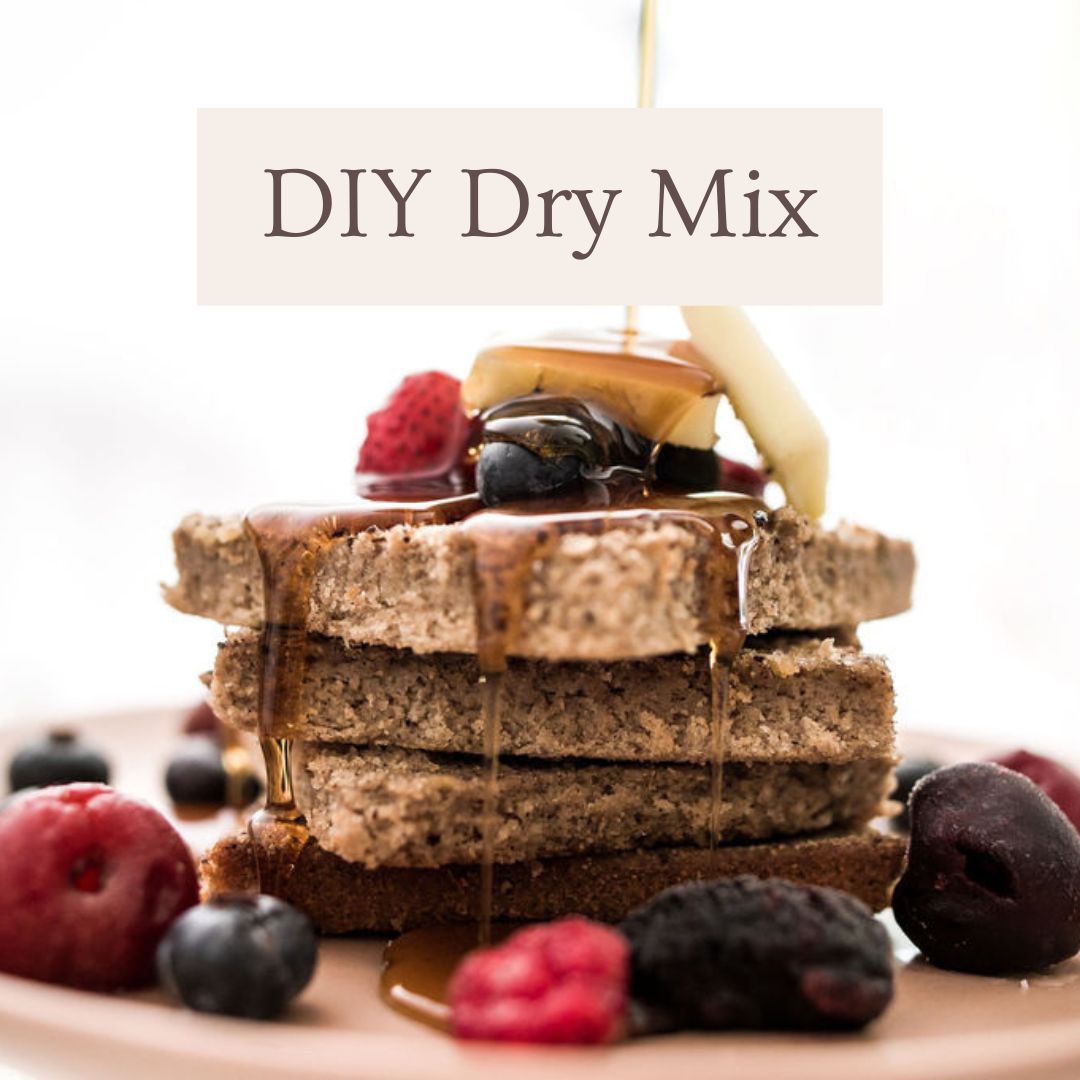 Vanilla Chai Pancake Mix (with Collagen)
Includes all necessary dry ingredients
Designed to nourish postpartum Moms
Organic, gluten-free, clean ingredients only
These vanilla chai pancakes are little squares of heaven, and because they are baked in a sheet-pan, they are SO quick and easy to whip up!  The combination of all the spices are so warming and nourishing, and either make a great sweet treat, or a wonderful breakfast paired with some bacon and eggs.

Yields 12 pancakes.

Included Ingredients: Bob's Red Mill 1:1 Gluten-Free Flour Blend, Coconut Sugar*, Coconut Milk Powder*, Needed Collagen Peptides, Alumnium Free Baking Powder, Redmond Real Salt, Ceylon Cinnamon*, Ginger*, Nutmeg*, Clove*, Cardamom*, Allspice*
You will need: 1/2 cup grassfed melted butter or liquid coconut oil, 2 eggs, 1.5 cups filtered water, 1 tsp vanilla extract
Directions: Preheat oven to 400F.  Combine butter/coconut oil, water, eggs, vanilla and mix.  Add in dry ingredients and mix until combined.  Pour into a greased 9x14 baking sheet and bake for about 20 minutes until cooked through.  Top with butter, maple syrup, and desired toppings.