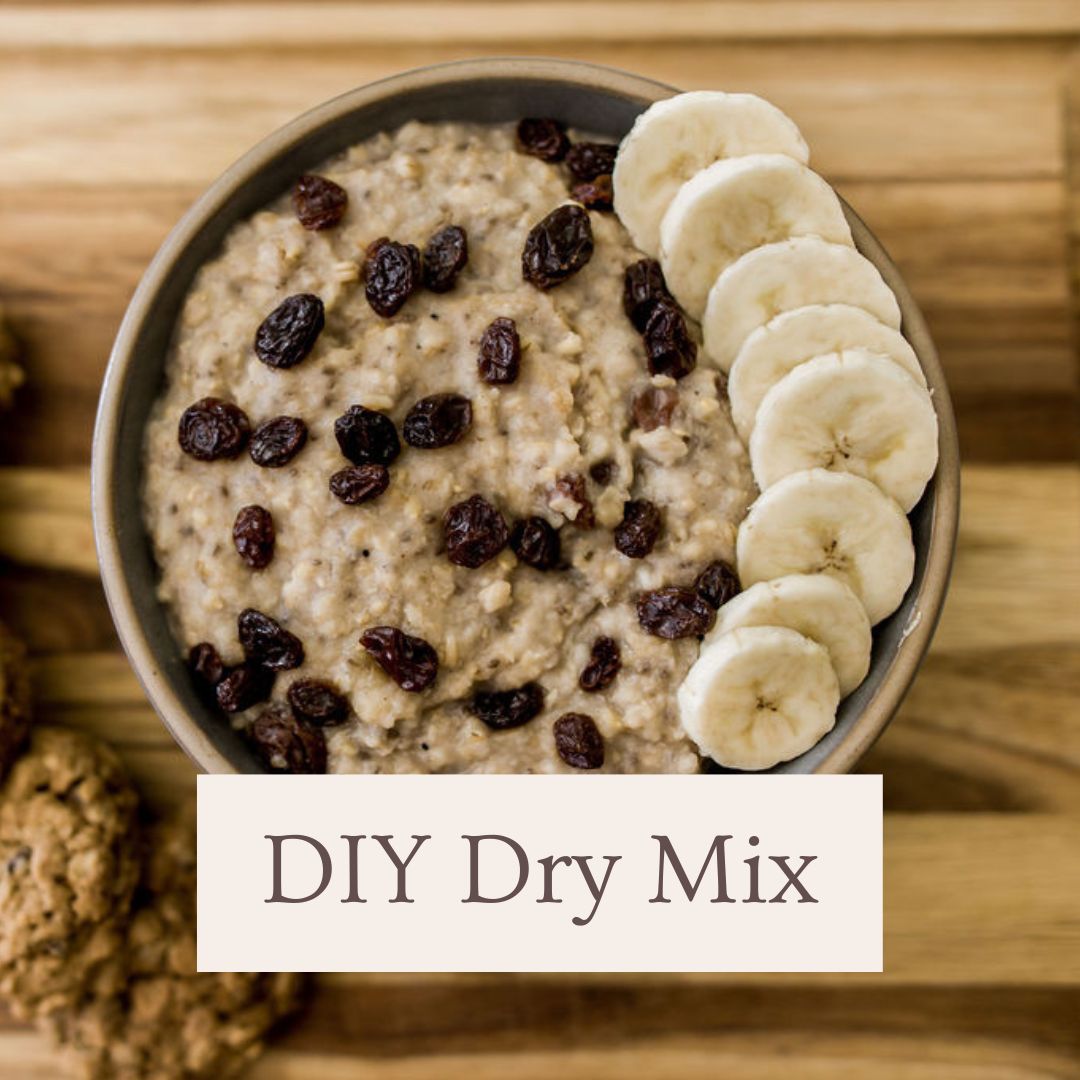 Oatmeal Congee + Collagen Kit (6 Servings)
Includes all necessary dry ingredients
Designed to nourish postpartum Moms
Organic, gluten-free, clean ingredients only
This is the base recipe for our Banana Chia Oatmeal Congee.  All you need to do is add butter, banana and raisins, or add your own favorite fruits and make your own!  This is perfect for dairy-free Mama's who want to use coconut-oil instead of butter. 
This congee is packed with lactation promoting oats, power-packed chia seeds, pasture-raised collagen peptides to support healthy hair, skin, nails, joints, muscles and GI tract, and just the right amount of Ceylon cinnamon and coconut sugar.  You'll feel nourished, supported, and ready for anything life throws at you.
Included Ingredients: Gluten Free Rolled Oats,* Gluten Free Steel Cut Oats, Chia Seeds,* Coconut Sugar,* Ginger*, Pasture-raised Collagen Peptides, Ceylon Cinnamon,* Redmond Real Sea Salt
You'll need: Favorite fruits, grassfed butter or coconut oil
Directions:  Bring 96 ounces water to slow boil with lid on.  Slowly dump mix into pot while stirring to ensure chia seeds to not clump.  Simmer with lid on for 30 minutes.  Turn heat off and stir in fruit (berries, bananas, raisins, dates, etc) and grassfed butter, ghee, or coconut oil
Storage: Store in fridge for a few days or divide into greased muffin tin and freeze.  Freeze for up to three months.